My sister and I bought several beads of different kinds because we want to start our own personalized necklace biz. Yet we're still in the process of finishing the first collection.
Aside from the beads, we also bought chains, locks, rings, cutters, and pliers for accessories. There are still other things that we need to buy in order for us to complete the first collection.
All sorts of beads.
The artistic printed wooden and the glittered stars.
  Draft of the necklace I'm planning to make.
This is my sister doing her own personalized necklace.
My sister sewing the beads on the cloth.
Trying on the yet-to-be-finished necklace.
Our first collection:
My sister and I made this.
I love this one! I made this alone.
We can't wait to finish our first collection!!!
This is my dream cork board, which I made for 6 hours. This handiwork is my inspiration to study better…
putting them to their right positions…
tadaaahhh!!!
Will travel the world!
Putting them in their right positions… 
This is what I've been doing for like…4 hours. hahaha! and I'm not yet done.
JELA ALCANTARA
Hi! I'm Jela Alcantara, 19, Living the life. My blog speaks of my dreams and perspectives in fashion, style, make up, beauty, foods, travel, events, self portrait, movies, tv shows, and education. To sum it all up, It's all about my not-so-teen and nearing 20s LIFE.
I love life. No time for wasting. I live it the way I want it, as long as I don't bite others. I have no space for hatred and anger. I dream BIG and give my 101% in everything.
BLOGS I LOVE
MY LOOKBOOK
TWITTER
FASHION NETWORKS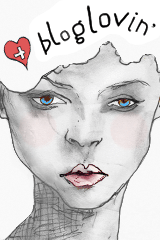 ADS