Playing with raw photos
Skewed Lines in Focus
A impromptu shoot one afternoon featuring the model I have not shot for the longest time.
It has been over a year since I met my dear 550D and it's only now I realize what a nice location the front of our house is for dark, grungy monochrome shoots. Here are the photos, skewed lines, wrong focus and all.
Model: Jela Alcantara
Taken under natural lighting conditions.
Edited using Digital Photo Professional.
All my clothes here were thrifted.
Cotton on top: Thrifted for Php35.00
Short shorts: Thrifted for Php35.00
Knitwear sweater: Thrifted for Php45.00
Shoes: My friend's / People are People
Thanks to my very talented friend, Yzahbel!
I am constantly humbled by the unending support I'm getting from my sister, who always takes my picture. hahaha!

Wanna know more about my outfit? HERE!

Next
JELA ALCANTARA
Hi! I'm Jela Alcantara, 19, Living the life. My blog speaks of my dreams and perspectives in fashion, style, make up, beauty, foods, travel, events, self portrait, movies, tv shows, and education. To sum it all up, It's all about my not-so-teen and nearing 20s LIFE.
I love life. No time for wasting. I live it the way I want it, as long as I don't bite others. I have no space for hatred and anger. I dream BIG and give my 101% in everything.
BLOGS I LOVE
MY LOOKBOOK
TWITTER
FASHION NETWORKS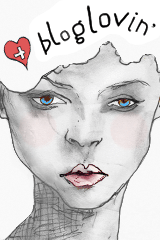 ADS